evans software offers the perfect software solution for:
most modern cloud-based software solution for the real estate industry
Feel free to join the cloud based portfolio and asset management software solution which forecats seamless the history,  present and future - based on your investment budget and renewal assumptions
evans software in 120 sec.
Get your first impression  of our reporting, portfolio and asset management software solution captrack.
evans software is part of Vision Consulting

Vision Consultiong enlarges it's service portfolio with evans software. Both corporates agreed in June 2018 to merge and improve market distribution and implementation for the software solutions captrack, autagis and accvantage. Within 12 month evans software will be merged with Vision Consulting.
Vision Consulting will support evans software with there long term software implementation know how and market knowledge.
evans software agrees close partnership with Bauakademie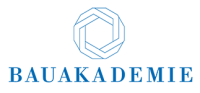 Berliner BAUAKADEMIE has ordered a new web based software solution to replace the old REMO Benchmarking tool. "After mergring Neumann & Partner with BAUAKADEMIE in 2017 we have decided to order a new software solution. Add on evans and BAUAKADEMIE will also create synergy effects in marketing and improve the data qualtity in data analysing and reporting for our clients ." says Günter Neumann, Managing Director, CREIS
Take advantage of our success
Years
software experience
min. %
time saving with reporting